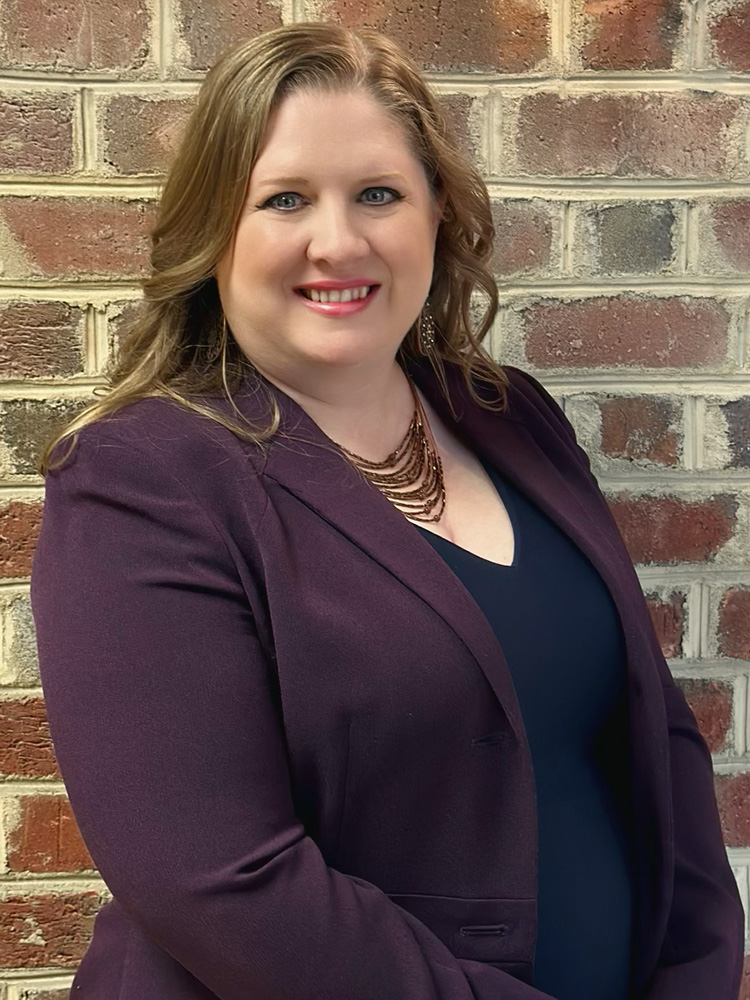 Lindsey D. Granados
Attorney at Law/Owner of Granados Law Group

Attorney Lindsey D. Granados is an experienced trial lawyer and seasoned litigator who advocates tirelessly for her clients. She truly cares for the well-being of her clients, and her compassion and desire to see justice in action motivates her to seek the best possible outcome in each case. Over the course of her career, Lindsey has tried hundreds of District Court cases—infractions, misdemeanors of every variety, DWIs—and numerous high-level felony criminal jury trials to verdict in Superior Court.
Lindsey Granados formed Granados Law Group, PLLC in January 2023 when her law partner, Wiley Nickel, was elected to serve North Carolina in Congress! This has been such an exciting time, and we're excited about the new direction of the firm, although we're sad to lose Wiley, who must leave the firm due to Congressional rules relating to conflicts of interest. Although the firm name and office location have changed (we're now located at 701 E. Chatham St., Ste. 209, Cary, NC 27511), the people working here are the same great attorneys and staff you've come to know, and our firm remains committed to providing high-quality legal services to our clients!
Prior to the name change, Lindsey Granados was recently named Partner in the firm of Nickel & Granados, PLLC. When Lindsey Granados initially joined The Law Offices of Wiley Nickel, PLLC in 2020, she expanded the firm's areas of representation to include high-level felonies like drug offenses/trafficking, sex offenses, felony hit & run, habitual felon offenses, felony domestic violence offenses and child abuse offenses, federal crimes, and sex offender registry termination petitions, just to name a few. Presently, Granados Law Group routinely handles ALL criminal matters from the smallest traffic tickets to DWIs, drug charges, assaults, to robbery, sex crimes, and even murder charges. If you have any kind of criminal case, Granados Law Group and its team of experienced litigators and staff can help you. The firm also takes great pride in our statewide expungement practice, and each year, our firm helps hundreds of individuals reclaim their criminal records from past mistakes.
Ms. Granados was born and raised in Seminole, Oklahoma. She graduated from Oklahoma Baptist University, located in Shawnee, Oklahoma with a Bachelor's degree in Political Science, with honors, magna cum laude. Lindsey then moved halfway across the country to attend law school at Stetson University College of Law in Gulfport, Florida. Desiring to be closer to some extended family in the area, Lindsey moved directly to North Carolina the day after graduating from law school, and she can't imagine ever leaving her adopted home state of North Carolina.
Lindsey is married to her college sweetheart, Ian, and they are the proud parents of a brilliant 10-year-old girl, who loves to read and argue (just like her mom!) The Granados family attends Raleigh Chinese Christian Church, located in Cary, where Lindsey is very active and involved in Sunday school and the church music ministry, where she enjoys singing and helping lead worship in the church's praise band most Sundays.
Regarding professional engagement, Ms. Granados is the current Vice-President of the Wake Women Attorneys (having also served as President), is the President of the Wake County Academy of Criminal Trial Lawyers (WCACTL), and serves on the Wake County Bar Association CLE Committee. Additionally, for the past decade, Lindsey has volunteered as the co-chair of the NCAJ High School Mock Trial Competition, running a regional competition for high school students learning about our system of laws. In 2021, Lindsey was appointed by then Chief Justice Cheri Beasley to serve on the North Carolina Sentencing Policy Advisory Commission (SPAC) as a representative of the North Carolina Advocates for Justice, representing the criminal defense attorney voices from across the State in a multi-disciplinary commission that advises the State Legislature on the impact of changes to sentencing laws. Commissioner Granados has been subsequently re-appointed by Chief Justice Paul Newby to continue serving in this role with the SPAC, which meets quarterly. Most recently, in Ms. Granados' capacity as President of the Wake County Academy of Criminal Trial Lawyers, she has been invited to serve on the eCourts implementation team for Wake County, and she provides valuable input on behalf of the criminal defense bar regarding the impending changes to the soon-to-be-rolled-out online court services.
In addition to her extensive experience defending people accused of crimes, Ms. Granados also previously served as an Assistant District Attorney in Wake County. Lindsey's experience on both sides of the aisle gives her a well-rounded perspective when she approaches a case, and she utilizes her relationships in the courthouse to advocate tirelessly for her clients' rights.
When you are charged with high-level felonies, you need an attorney who will walk with you every step of the way, demystifying the criminal court process, which can be confusing, overwhelming, and oftentimes scary. More importantly, you deserve to have a lawyer who will fight for your rights and defend you well. Call Granados Law Group set up a consultation with Attorney Lindsey D. Granados today!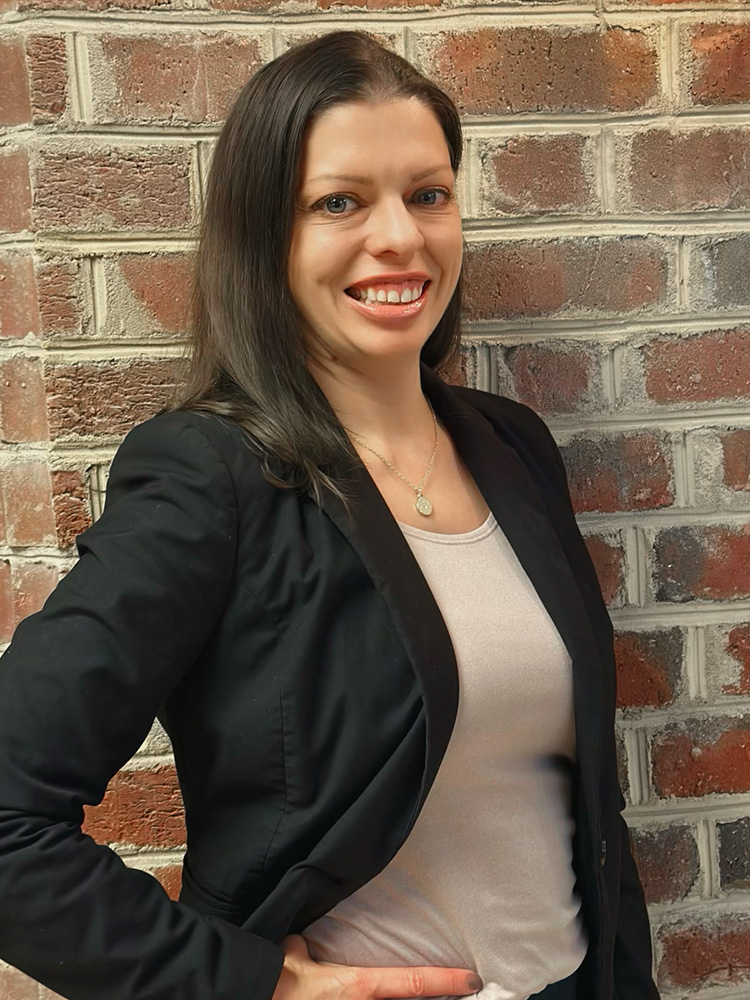 Paige Feldmann
Senior Associate Attorney
Attorney Paige Feldmann is a native of Erie, PA. After graduating from Penn State with a B.S. in Finance, she moved to California where she earned an MBA. Paige returned to the East Coast and attended Campbell Law in Raleigh.
After law school, Paige briefly worked in civil litigation but quickly returned to criminal defense. She has defended clients in numerous trials and domestic violence protection hearing proceedings. Paige believes that compassion comes first and makes kindness a priority, but will stand strongly for her clients and protect their rights.
Paige is a member of the North Carolina Bar Association, Wake County Bar Association, and Tech Chair of the Wake County Academy of Criminal Trial Lawyers. She is admitted to practice in North Carolina, the Eastern District of North Carolina, the Middle District of North Carolina, and the Fourth Circuit.
When not working, Paige studies foreign languages, runs, and spoils her dogs. She is conversational in American Sign Language. Additionally, she is a licensed esthetician and worked for Benefit Cosmetics for several years.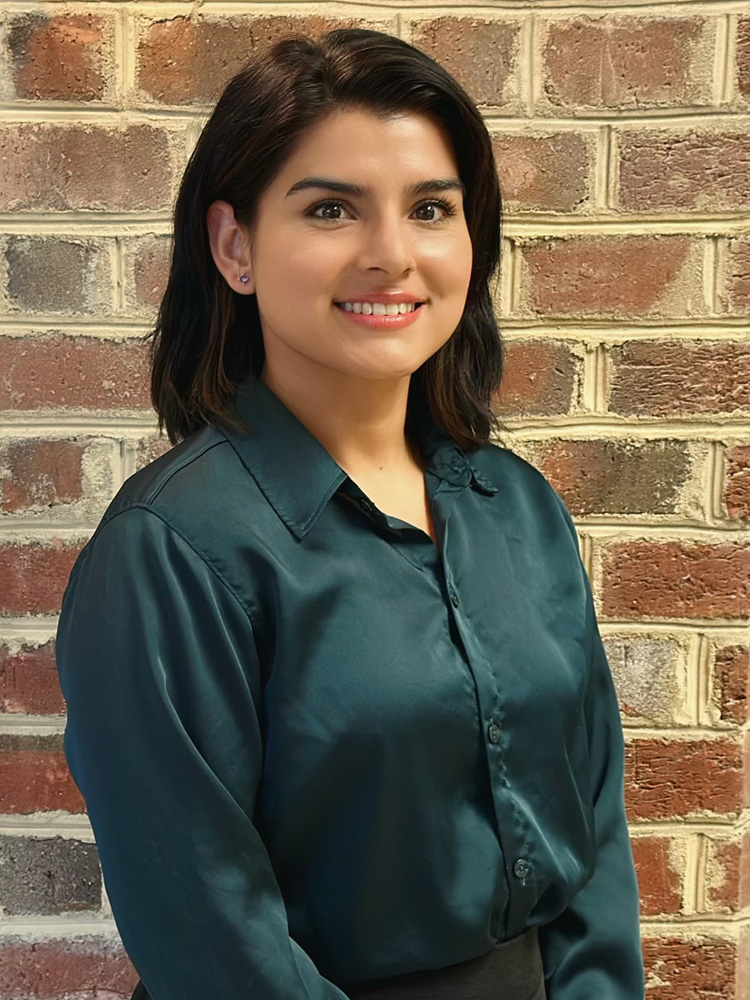 Silvia Alvarez
Legal Assistant
Silvia Alvarez was raised in Lexington, NC. She is the firm's bilingual legal assistant and is fluent in both Spanish and English languages. Prior to moving to Raleigh, she lived in Charlotte, NC for seven years, where she managed a company of about 10 employees.
In 2016, Silvia moved to Raleigh, where she immediately took the position of legal assistant in a downtown law firm and formed a passion for criminal defense. In addition to criminal practice, Silvia has been a civil legal assistant for a family law/domestic attorney where she has assisted clients through very tough times as families going through the process of a divorce. Silvia has an innate ability to listen and she is a wonderfully caring person. Silvia's greatest strength is her compassion for every person that makes a phone call to our firm seeking help. Her passion for service, commitment to professionalism, and unwavering work ethic makes each of our client's experiences as smooth as possible.
Silvia is the proud mother of three beautiful children, and she and her husband are actively involved in their church.